Every year, Ropata Health support a local organisation with a Christmas collection.
This year we are supporting Foster Hope with a Giving Tree, collecting presents for 0-17 year olds.
Our patients and staff have been so generous as you can see by the photo below. Thank you to everyone who has supported this great cause.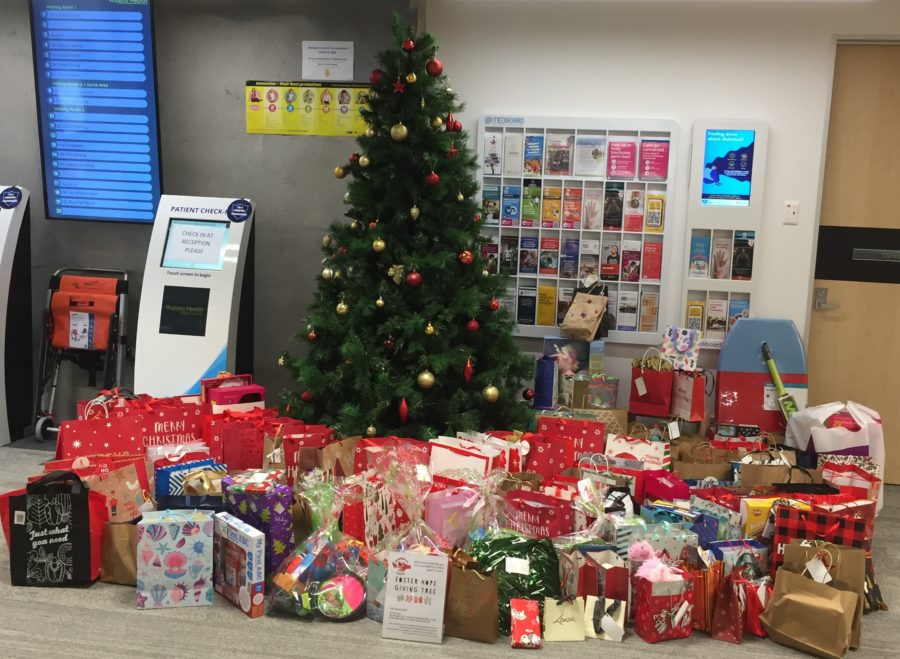 About Foster Hope
Foster Hope Charitable Trust believes that every child in foster care deserves to know that their community cares about them.
Foster Hope is the brain child of two Auckland ladies who are both huge supporters of helping others. They came up with an idea to help care givers with practical support, when a child turns up on your door step late at night with little more than a rubbish bag of belongings. Kits2kids as it was initially known, was born and backpacks were supplied to care givers in the Auckland area. Foster Hope has grown from its early days in 2010 and now has branches of volunteers throughout New Zealand eager to support their regions care givers. They rely solely on the incredible support of our community through monetary, physical donations and grants.