Mātanga Tapuhi Nurse Practitioners are highly skilled health practitioners who have completed advanced clinical education and obtained a Masters in Degree in Nursing. They have demonstrated competency in providing advanced healthcare within a blended model of medical and nursing science.
Nurse Practitioners are autonomous practitioners and have the legal authority to practice beyond the level of a registered nurse. They work to the same capacity as a General Practitioner and are lead care providers that can manage your medical care.
Nurse Practitioners provide care for people with common and complex conditions, run their own general practice clinics, diagnose, order and interpret tests, and prescribe treatments and medications for a range of patients across the lifespan.
What can a nurse practitioner help with?
Diagnose, treat and monitor your healthcare
Acute health problems such as infections and injuries
Chronic diseases such as diabetes and hypertension
Obtain health histories and perform physical examinations
Order, perform and interpret diagnostic studies such as laboratory test results and X-rays
Case manage clients with highly complex chronic conditions, assisting them to access services to keep them in their homes and family environment
Collaborate with a range of specialists, refer to and accept referrals from other health professionals
Provide other health services like:
Family planning and women's health services
Well-Child care, including screening and immunisations
Health maintenance care for adults, including annual physical checks
Education and counselling about self-care
Culturally appropriate and specific for Māori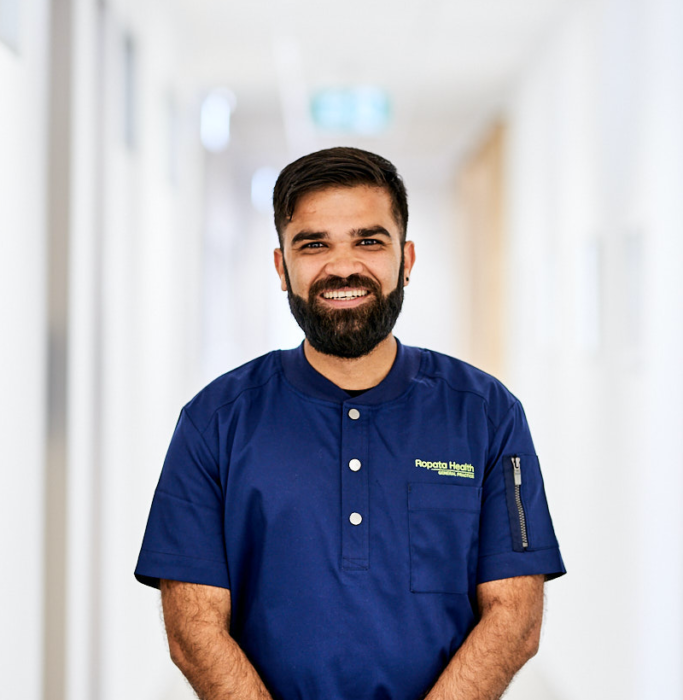 Pratik Parikh
RN Prescriber
Nurse Practitioner Intern
Pratik has been with Ropata Health since 2016. He is completing his Nurse Practitioner training at Victoria University of Wellington and
under supervision of our GP Dr Chris Masters.
Pratik also collaborates with, updates and seeks advice from patients' own GPs / clinical pharmacist and other members of wider healthcare team.
Please talk to our friendly receptionist if you would like to book an appointment with Pratik.